Koekje bij de koffie, of toch maar niet?
Hoe om te gaan met de zoete productgroepen in supermarkten. Onze collega Tijn Bresser ziet hoe de discussie leeft in het vakgebied en schreef erover in de november editie van Supermarkt.team.
Met je tong kan je vijf smaken onderscheiden: zoet, zout, zuur, bitter en umami.
Zoet is een van onze favoriete smaken.
Waarom? Waarschijnlijk heeft het iets te maken met onze evolutie, maar daar ga ik nu niet verder op in. Het gevolg hiervan is dat klanten in de supermarkt graag zoete artikelen kopen. Zet de koekjes, snoep of chocolade goed in het zicht en de klanten stoppen ze massaal in hun winkelmandje.
Zoete productgroepen worden vaak de impulscategorieën of transaction builders genoemd. Zij worden door de supermarkt gebruikt om de klanten te verleiden iets extra's mee te nemen. Als deze impulscategorieën gecombineerd worden met een leuk thema, zoals Halloween, dan vliegen ze de winkel uit. Traditioneel gaat succesvolle merchandising voor deze groepen maar om twee taken die in de winkel moeten worden uitgevoerd. Een goede navigatie door de producten in het zicht te zetten en daarnaast inspiratie om het aantrekkelijk te maken om ze te kopen.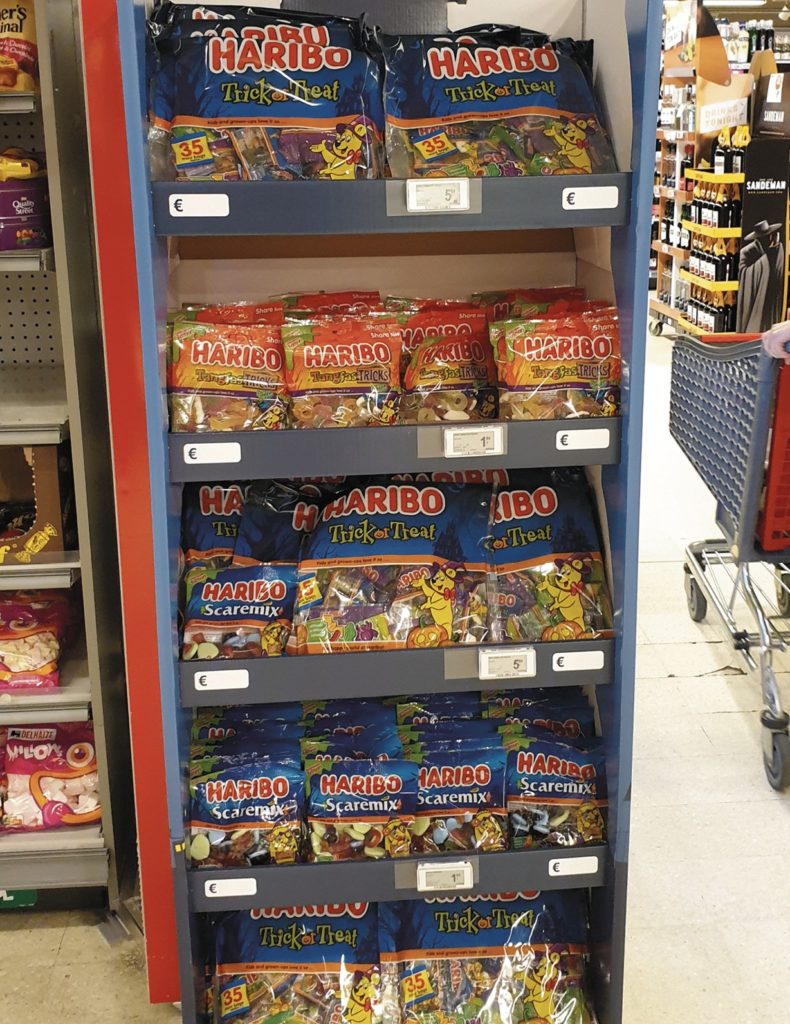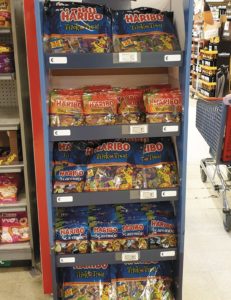 Op veel hoofdkantoren speelt echter de discussie of we met deze zoete categorieën wel zo door kunnen gaan. We zien steeds meer overgewicht en de vraag of de supermarkt daar ook een verantwoordelijkheid in te nemen heeft, wordt steeds luider. Kan je het als supermarkt straks nog maken om je klanten maar te blijven verleiden met snoep, koekjes en chocolade? Moeten we niet proberen om dat impulsgedrag om te zetten in bewust aankoopgedrag?
Voor zoete impulscategorieën komt er een derde merchandisingtaak bij, namelijk educatie. Dat is best een uitdaging. Kan je als supermarkt de keuzes die iemand maakt, bepalen door bijvoorbeeld een leeftijdsgrens in te stellen of alleen artikelen aan te bieden zonder suiker? Direct
ingrijpen in het aankoopgedrag doen supermarkten liever niet. Ze willen niet het risico lopen dat ze klanten verliezen.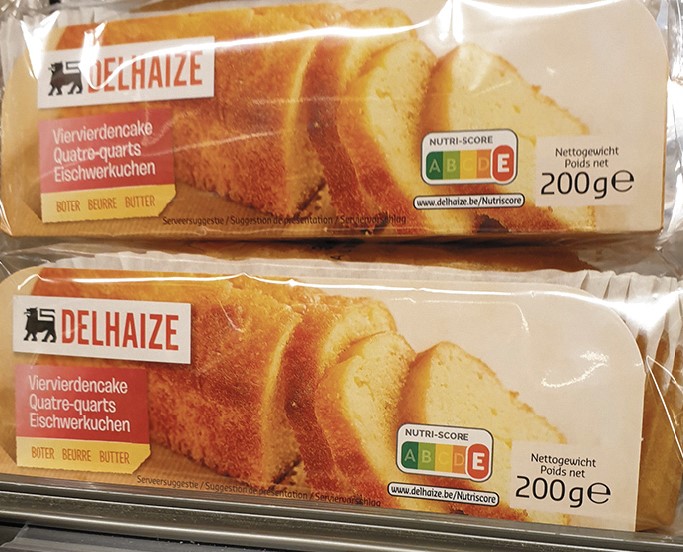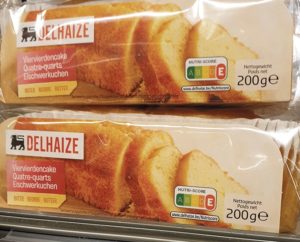 Supermarkten kunnen ook voor goede informatie zorgen zodat de klant zelf gezonde keuzes kan maken. Welke informatie heeft de klant dan nodig? Dat is veel lastiger dan je denkt en ik heb voor zoete categorieën nog geen goede oplossing gezien. Allereerst staat al jaren de hoeveelheid suiker op de verpakking en dit heeft geen effect gehad. Delhaize is nu gekomen met de Nutri- Score; een soort stoplichtsysteem met 'A' voor gezonde en 'E' voor ongezonde producten. Ik ben benieuwd of dat gaat werken, want volgens mij weet iedereen al dat een koekje ongezond is en dus de E-score heeft. Ik zie nog niet hoe dit mijn gedrag gaat veranderen.