Beschrijving
Of je nu categorymanager, formulemanager, salesmanager, marketeer of trade marketeer bent, je hebt met het vakgebied Category Manager van de retailer te maken. Daarover gaat dit Handboek Category Management. We bekijken het vakgebied vanuit het perspectief van de retailer, en juist daarom is het ook zeer geschikt retailers en voor iedereen die met die retailer zaken wil doen. We bespreken alle facetten die met Category Management te maken hebben, maar ook de nieuwste ontwikkelingen op het gebied van retail.
Honderden internationale bedrijven hebben Category Management gemaakt tot wat het nu is. Dit handboek is in eerste instantie in 2006 geschreven rond het 10-jarig bestaan van ECR Nederland (onderdeel van GS1). Met hulp van tientallen specialisten vanuit retailers en leveranciers. In 2014 is dit volledig herzien en geactualiseerd met nieuwe cases en nieuwe inzichten. Onder andere de groeiende rol van 'online winkelen', digitalisering en duurzaamheid hebben een extra dimensie en groeimogelijkheden toegevoegd.
Het Handboek Category Management is in 2022 wederom geactualiseerd met onderwerpen als:
hoe laat je je categorie groeien, vanuit shopper- en formuleperspectief;
hoe werk je als retailer en leverancier optimaal samen;
learnings vanuit de Corona periode;
de opkomst van flitsbezorgers en e-commerce;
méér aandacht voor duurzaamheid;
nieuwe cases van o.a. Zeeman, Tony Chocolonely, Intergamma, Domino's en Dr. Oetker.
We bouwen continu voort op de kennis die ooit binnen ECR Nederland is ontstaan.
Jan-Willem Grievink (als food-chain expert) en Evelyn van Leur (Category Management – en Trade Marketing expert) hebben als (her)schrijvers van dit boek (opnieuw) hun expertise gekoppeld aan de praktijkervaringen van vele Category Management-specialisten vanuit food en non-food retail ketens.
Ben jij een retailer of doe je zaken met een retailer bestel dan nu via de onderstaand link de nieuwste editie van Het Handboek Category Management!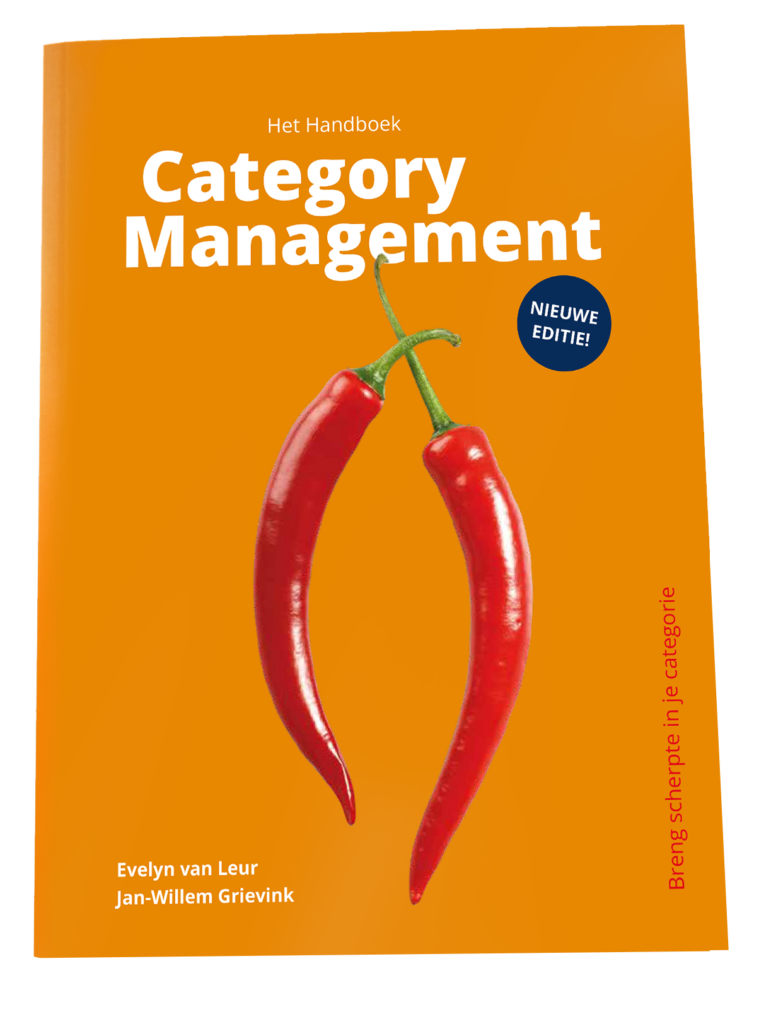 Het Handboek Category Management